The Devil is in the Details
Modesty

Integrity

Courtesy

Self Control

Perseverance

Indomitable Spirit
See Classes
Contact Us
The WE DEFY FOUNDATION provides combat veterans coping with military connected disabilities a long term means to overcome their challenges through Brazilian Jiu Jitsu and fitness training.
Learn More
Professional Jiu-Jitsu training for kids, youth, and adults.
At Paul Tom's Academy of Brazilian Jiu Jitsu we focus on the personal progress of our students and in helping them achieve their goals. Not only do we have great students with whom to train but we also have four black belt professors who regularly teach and train at the Academy, reinforcing good fundamentals and insuring that each student is able to receive the instruction they need to succeed.
Here, you will become part of our family. We work tirelessly as a team to build each other up and help each other out. No matter what.
Group Discounts Available
2 Family Members 25% Off
3 Family Members 30% Off
4+ Family Members 40% Off
If you are already a member and would like to add family members to your membership talk to us during class and we can get you set up.
Adult Brazilian Jiu Jitsu Class

$

100.00

/ month

Kids/Youth Brazilian Jiu-Jitsu Class

From:

$

50.00

/ month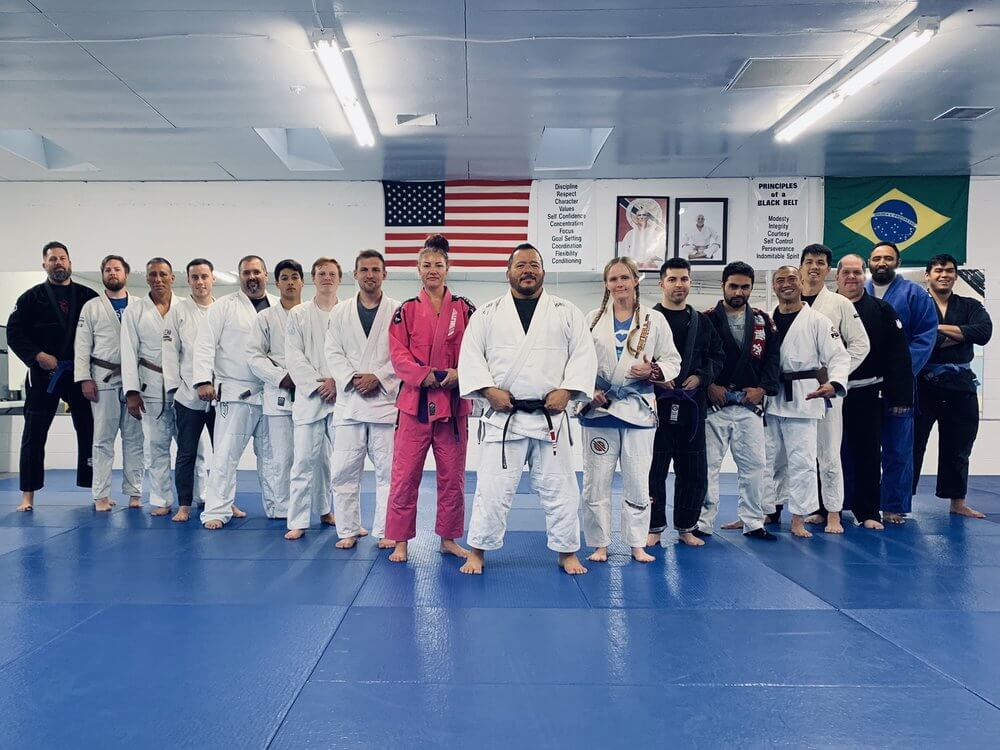 Professor Paul Tom is a 3rd degree black belt in Brazilian Jiu-jitsu and has become widely known for the contributions he has made in training security personnel, police officers, FBI, military, and families of students throughout the state of Utah, while he has taught for over 20 years.
He has been inducted into the Martial Arts Hall of Fame and received various other awards while receiving attention from multiple media outlets for his expertise in Brazilian Jiu-jitsu.
Paul got into martial arts while he was still young, and competed in several Karate tournaments as he trained for years. It wasn't until Paul became a father that he decided to learn Brazilian Jiu-Jitsu and he has taught self-defense ever since.
Paul loves enabling his students to be successful in situations when they might be considered underdogs and it is well-known that Professor Paul Tom's students should be taken seriously.
Sign Up
Text Paul at (801) 362-0391
Client Testimonials
Paul Tom's Academy of Brazillian Jiu Jitsu is proud of the affect we have on the lives of our students.
"After visiting their gym several times, I can definitely say that what they are teaching is amazing. I have several family members that train there and they all love it! They are all getting valuable life skills, gaining confidence, having fun, and staying fit. It's amazing!"

Jared C.
"I've been training here for years and I have a passion for Jiu Jitsu. The training I've recieved has not only earned me gold medals in large competitions, but has also helped me to stay fit while I watch my peers decline in health. My children also train here and they love it! We couldn't be happier with Paul Tom."

Daniel P.
"I went to Paul Tom's academy after over a year off from training. I had never trained here before and I was pleasantly surprised by the kind and welcoming atmosphere. If you want a place to start, restart, or continue your bjj journey, this is an excellent place."

Eric H.
"My instructor in Idaho recommended Paul Tom's Academy of Brazilian Jiu-Jitsu. I was welcomed in by such a great group of people. Paul Tom himself is such a nice guy and it's clear why his Academy is so successful. Highly recommend to anyone wanting to learn Jiu-Jitsu the right way."

Jonathan R.
"An excellent environment for beginners like me. The instructors and more experienced students are interested in helping everyone have a great experience; there's a lot of mutual respect."

Brigham C.
"They really bring you in as part of the family, I'm sad to have moved away. This place teaches incredible discipline and hard work. Highly recommended!!"

Branden
"Paul Tom knows his stuff and, even better, knows how to teach it! He is really passionate about true self-defense and follows the teachings of Master Flavio Behring. Also, he's just very funny and super nice."

Adie Q.
"I'm just getting started at age 30, and this is an amazing environment with a wide range of people just starting to seasoned veterans."

Andy H.
"Best jiu jitsu academy around. Professor Paul Tom is an excellent steward of the art. Great instruction, friendly atmosphere, and awesome people. If you're interested in jiu jitsu then this is the place to be. Come join us, you won't be disappointed!"

Thomas S.
We would love to show you what we're all about! Feel free to come by to see our gym and talk with some of our outstanding students! Please call ahead so we can plan on your visit.